Gantry Crane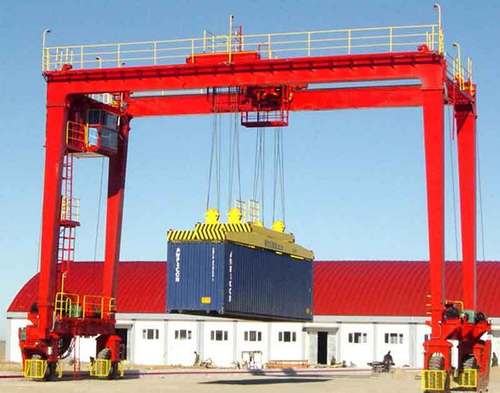 Gantry Crane
Product Description
AUTOLIFT is offering Gantry Cranes that are mainly used to handle heavy load containers. Extensively used in covered as well as in open areas, these gantry cranes can be assembled as per the application requirements at the clients end. These are highly suitable for overhead material handling of varied capacities. Our cranes are provided with a main girder that is mounted on two A-shape columns, which rest on wheel mounted end carriages. The main girder of the system is designed by considering each detail of the class, the frequency of operation & the duty cycle. The types of girders that we are offering are RSJ type, plate box type or truss type for single girder with its bottom flange as path for trolley of hoist. Further, these can also be provided with double girder design that suits the heavy duty applications, where a suitable track is provided on top of the girders for travel of crab wheels.
Generally these Cranes are used at :

Ship Yards
Ports.
Granite & Marble cutting and polishing Industries

Comet Pipe Industries
Open yard Storage Places
Container Depute.

The name Goliath indicates its Huge Load Capacity and giant structural built up. However some time finds its place in assembly shop of Engineering unit Specifically in Automobile Unit.